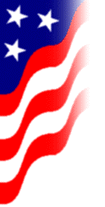 STANDING WITH AMERICA AT PRINCETON UNIVERSITY
---

The Principles of PCAT
September 16, 2001

Overcoming Terror: Standing With America
A Declaration by Students of Princeton University



Philosophy

AFP
American
Foreign Policy

The support of universities like Princeton will impact the success of America's war on terrorism. Regardless of where America must fight, the clash of ideas takes place here.

The September 11 attacks on New York City and Washington, D.C. were the deadliest acts of aggression ever directed against American civilians. These terrorist attacks open a new chapter in what Winston Churchill called "the dark, lamentable catalog of human crime."

Americans of every faith and race are equally victims and equally threatened by terrorist attacks on the United States. On September 11, evil did not discriminate.

No policy of the United States government could justify these horrific attacks upon innocent civilians. We refuse to legitimize terror as a method of political expression. There is no justification for atrocity.

We are troubled by attempts to explain the events of September 11 in terms of flaws in American ideals and conduct.

The treachery of September 11 was not the act of a few deranged individuals. Rather, it was the opening shot in a war, fired by an organization professing deep hatred for the United States and its ideals of liberty, security, and peace.

The United States still faces the threat of terrorist assault. Terrorism endangers our families, our way of life, our country, and our freedom.

The aim of terror is to deprive us of our rights and liberties and to replace them with fear. When called upon to defend liberty, the United States has always prevailed. Together we can prevail over terror.

Terrorists would understand a failure to respond decisively as an invitation to further violence. Our resolve and patriotism will ensure victory over terrorism.

If our effort to obliterate terrorism is to succeed, the American people must unite behind their leaders and armed forces. Princeton must lead in this moral struggle. We will preserve and strengthen our freedoms even as we unite in support of our nation.