The
Gore Vidal
Index
by Harry Kloman
Copyright Notice

FEATURED PAGE: Thumbnail reviews
of Vidal's many books

FEATURED PAGE: Vidal's comments on the World Trade Center attack and his book on the subject

The famous 1968 Vidal/Buckley debates (hear and see debate clips or buy the videotapes)

FEATURED PAGE: See some book covers of Vidal's foreign translations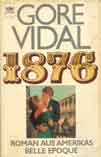 The GV IQ Quiz on Vidal and his work

Some frequently asked questions about Vidal and his work

My foreign editions & foreign search list

FEATURED PAGE: See "Gore Vidal" written in Chinese




An essay: Myra Breckinridge & Myron: An Introduction

An essay: Bicoastal Relations: Vidal's "Hollywood" Novels

Review of Vidal's novel The Golden Age

Review of Gore Vidal: A Biography by Fred Kaplan

Review of Vidal's memoir, Palimpsest

Review of Vidal's novel Smithsonian Institution

Review of The Essential Gore Vidal

FEATURED PAGE: My exclusive Gore Vidal interview

Vidal runs for Congress in 1960

Join a Gore Vidal discussion group or read postings

Here's a discussion forum about Vidal
* * * * * *

Some Audio Clips
( RealPlayer Needed)

FEATURED PAGE: Vidal and Noam Chomsky discuss the Gulf War (four asf-format video clips; must be downloaded)

Vidal makes predictions for the Bush presidency

An interview on a Dublin radio station

Vidal discusses his memoir, Palimpsest

Louis Auchincloss discusses Vidal's memoir on National Public Radio

Vidal reads from The Golden Age

Vidal discusses American politics

Seven excellent clips requiring mp3 technology to hear

See Vidal talk about the American empire (Buy the video!)

Fred Kaplan reads from his book Gore Vidal: A Biography
* * * * * *

Vidal's Writing

FEATURED PAGE: Read Vidal's 1950 short story Three Strategems

A New York Times essay on legalizing drugs

A Nation essay, Birds & Bees & Clinton

In The Nation, Vidal writes about the 2000 presidential election and on a December 2001 NY Times investigation of the election

Vidal debates Pearl Harbor

A collection of Vidal's comments on religion

Vidal writes about Theodore Roosevelt: An American Sissy

A short Nation piece, Coup de Starr

FEATURED PAGE: His controversial foreword to Shahak's Jewish History, Jewish Religion

A list of Vidal's pieces in The NY Review of Books

Robert Graves and the Twelve Caesars, a 1959 essay

Vidal takes on the sky god of oganized religion

A memorable 1992 essay: Monotheism and Its Discontents

A shorter version of the above: American First? America Last? America at Last?

Vidal reviews Inside the Oval Office

Vidal writes about Calvino's novels and Calvino's death

Vidal's influential essay on Dawn Powell

From The Nation: The End of History

Vidal on writing and the Internet

Vidal writes about our corrupt system

Vidal's odd insight on sexual pet names

Vidal's reading list
* * * * * *

A Few Interviews
And Reports

Vidal discusses Thomas Jefferson at length

An interview for the 2001 Prague Writers' Festival

An interview from the 2001 Edinburgh International Book Festival

From 1986, a Vidal interview

A Wired interview

The Sunday Herald visits Casa del Gore

A Gadfly interview

A Salon interview

GV on the BBC on American politics

Erica Jong Visits Vidal in Italy

Another Salon piece, The Other Gore

The quotable Vidal on a Danish site

Some of Vidal's creative quotations

Some more of the quotable Vidal
* * * * * *

Gore Vidal 101
(Three Credits)

Vienna University offers a complete course on Gore Vidal

A good partial bibliography

Vidal and the McVeigh execution

Here's a classroom study guide for Visit to a Small Planet

Hear how to pronounce Vidal (click the speaker)

FEATURED PAGE: Biographer Fred Kaplan writes about his battles with Vidal

In an interview, Kaplan discusses Vidal

Vidal is Our Gide, says a Nation writer

An article: Gay Godfather of the Anti-Establishment

Acerbic John Simon reviews Palimpsest

An Oregon writer praises Vidal

NY Times Archive of reviews and articles
(free signup required)

Encyclopedia Britannica entry

Columbia Encyclopedia entry

Every life has a story, if only briefly, on A&E's Biography

Vidal's biography in The Nation.

A review of The Golden Age in London Review of Books

A review of the Kaplan biography in London Review of Books
* * * * * *

General Research & Fan Pages

Scott Isebrand's Vidal Pages & links

Vidal discusses Thomas Jefferson

Vidal debates Jefferson's children

Did Rod Serling steal from Vidal?

Some loony tunes Vidal hatred from a religious right site (They even quote me!)

A Salon article debunking Vidal and others on FDR and Pearl Harbor

Here's a weird bit of Vidalian gossip

Guess what? Al Gore & Gore Vidal may not be related (scroll down)

An original Stathis Orphanos photograph, and a second Orphanos original

Here's a nice
shadowy photograph

Preacher Vidal gets made up for a movie role

See where Vidal stays in Thailand and has a suite named after him

Here's a Finnish mini-site, in English

This British site has some information

Here's a colorful Myra movie site where you can "chat with Myra" (whatever that means)

Memories of Myra, the movie, including a sexy film clip (688K in QuickTime)

See the original trailer for Myra Breckinridge in RealAudio or QuickTime (your choice at the site).

Another Myra B. site, with excerpts from the novel.

A short piece in a South African gay on-line publication

Vidal's Internet Movie Database entry
* * * * * *

A Few Sites
Not in English

Vidal schreibt über Angst vor dem Tod, auf Deutsch in Der Tagesspiegel

Ein Interview mit Vidal auf Deutsch in Der Tagesspiegel

Schlammringen ums Weiße Haus, über The Best Man

In Die Welt, Vidal ist ein seltsamer Patriot

O sonho é construir o Estado-polícia, an interview in Portuguese

Uma página Brazilian com entrevistas e revisões

Un acido llamado Gore Vidal

A Turkish page about Vidal's Julian

Fazi Editore's pagina di Gore Vidal

Una bibliografia in Italiano della libri tradotti

Israel Shahak's Judisk Historia, Judisk Religion med förord av Gore Vidal

An outstanding Italian site with great old photos and more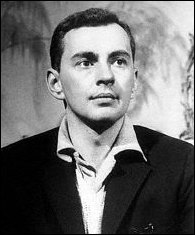 A review of Palimpsest in Dutch

An entry in a Polish encyclopedia

Un petit page de Vidal's Un Garçon Près de la Rivière

An Italian page on Myra Breckinridge

* * * * * *

Visit my Pulitzer Prize Thumbnails Project

My favorite book search site: Advanced Book Exchange

Here's a glossary of book collecting terms.

Visit my Homepage

Send me your comments (kloman@pitt.edu)

Copyright Notice