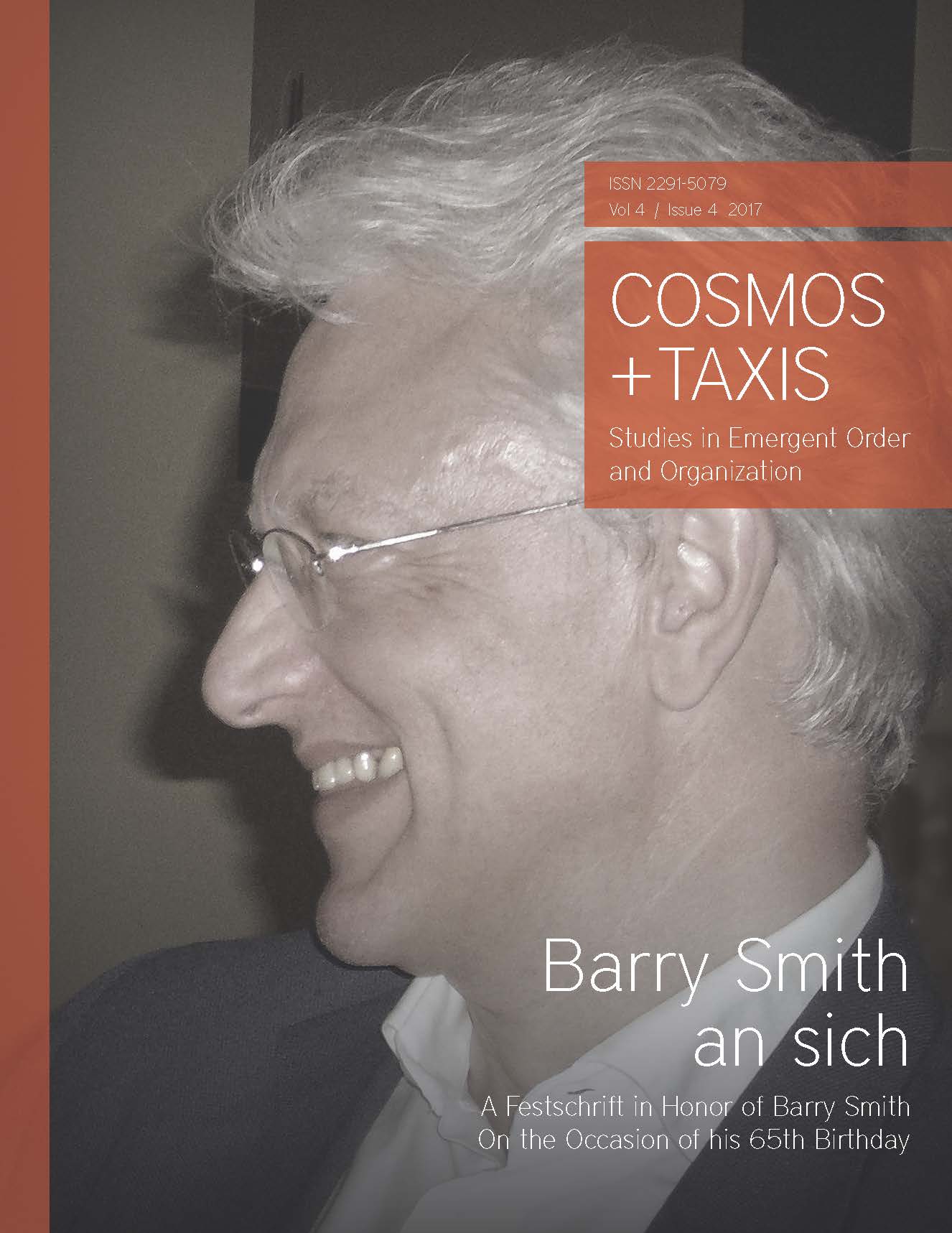 COSMOS + TAXIS, Volume 4:4 (2017), 1-104
Edited by Gloria Zúñiga y Postigo and Gerald J. Erion
This collection of essays is dedicated to Barry Smith by his friends. Contributions include:
Nicola Guarino: BFO and DOLCE: So Far, So Close

John T. Kearns: Logic and Ontology

Rudolf Lüthe: On Not Being Influenced by Barry Smith's Ontologism

Luc Schneider: Minimal Aristotelian Ontology

Peter Simons: Barry Smith and His Influence On (Not Only, But Mainly My) Philosophy

Wojciech Zelaniec: The Liar, the Truth-Teller, and Barry Smith

Jan Wolenski: Necessity and Truth Makers

Gloria Zúñiga y Postigo: The Church of Sunk Costs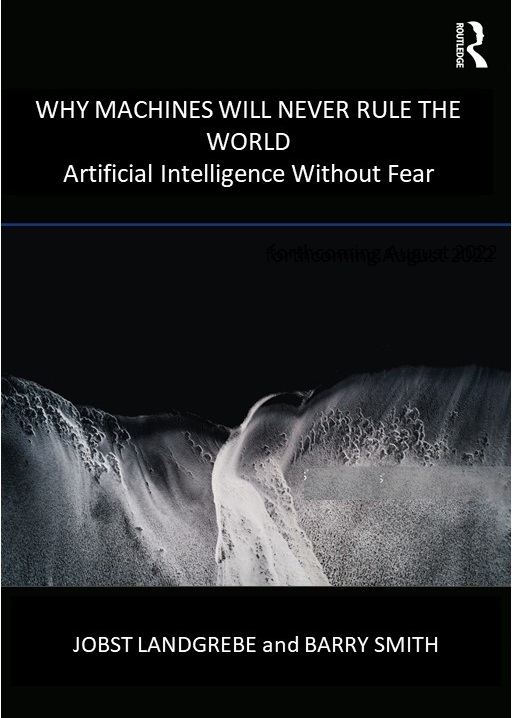 Leo Zaibert (ed.), The Theory and Practice of Ontology, Palgrave Macmillan, December 2016
This book provides a close examination of ontology and of the work of Professor Barry Smith, one of the most prolific philosophers of the modern day. Numerous scholars explore the various disciplines in which the impact of Smith's work has been felt over the breadth of his career, including biology, computer science and informatics, cognitive science, economics, genetics, geography, law, neurology, and philosophy itself. While offering in-depth perspectives on ontology, the book also expands upon the breadth of Smith's influence. With insights from renowned and influential scholars from many different countries, this book is an informative and enlightening celebration of all Smith has contributed to numerous fields of thought.